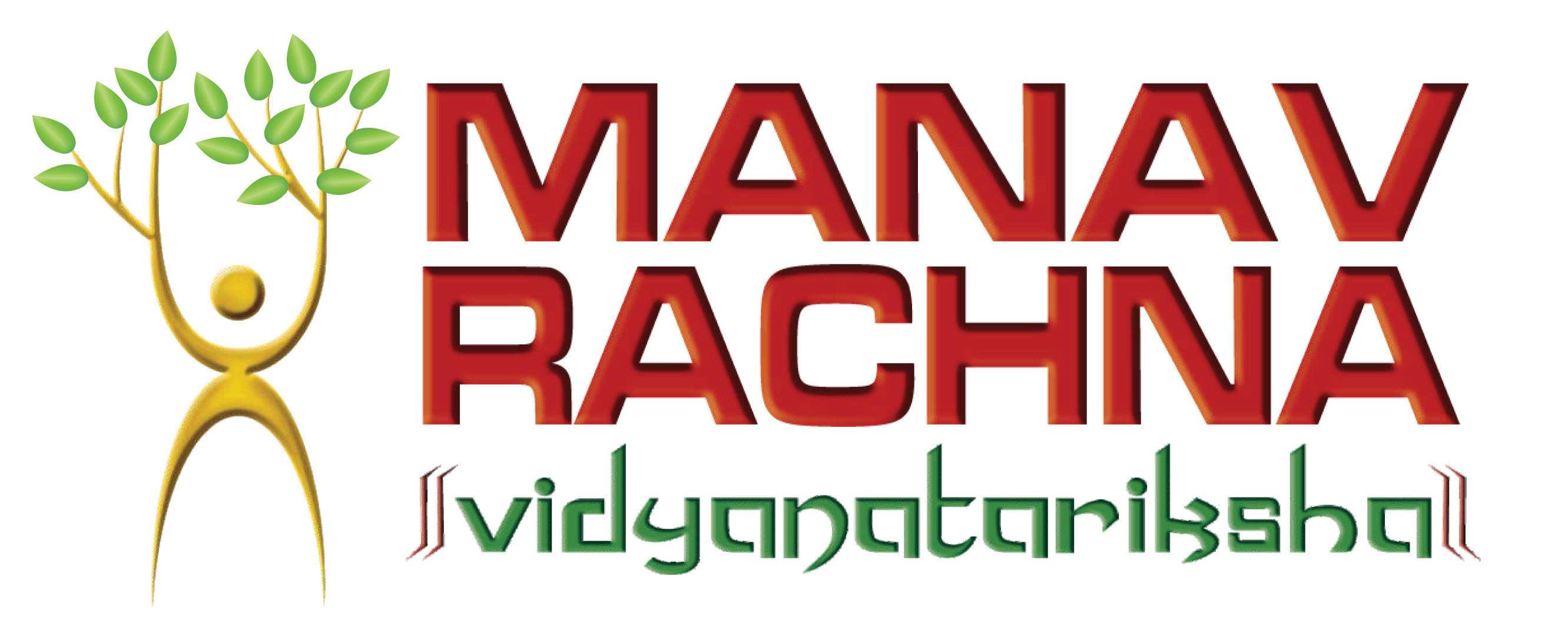 Manav Rachna International School
Manav Rachna International Schools
---- where learning is joy and a celebration!
Backed by an invigorating atmosphere, highly qualified faculty, global and creative curricula and world-class facilities, Manav Rachna International Schools (MRIS) are the true torch bearers of the quality education movement that was initiated by its Founder Visionary Dr. O.P. Bhalla. MRIS has come a long way since its inception in 2006 and expanded to a network of eight schools across Faridabad, Gurugram, Noida, Mohali and Ludhiana. The schools are affiliated to CBSE.
Top Reasons to Join Manav Rachna International Schools
CCTV enabled safe & secure environment for students.
Inclusive Education
Sustainable Development based Annual Projects.
No formal examination in Early Years
Robotics and Gaming lab to introduce students to new-age concepts at an early age
Well-Equipped Science, Maths, Language, Social Sciences, Junior Engineer and Junior Lego Labs
Atal Tinkering Labs (ATL) at MRIS, Sector-46 Gurugram, MRIS Charmwood and MRIS, Sector-14 Faridabad under the Atal Innovation Mission of the Niti Aayog.
Unique Community Outreach Programme
Well Stocked Libraries enriched with rich digital content.
Dedicated Life Skills Program
Outstanding Secondary & Senior Secondary CBSE Board Results
Fully equipped School Infirmary, Counselling and Psychotherapy Centre
A unique Technical and Soft Skills development program with well equipped Future Skills& Sustainability and ATL Labs
Futuristic learning environment, with advanced computer lab, Wi-Fi system, smart classrooms
Experienced, professionally qualified, passionate and caring teachers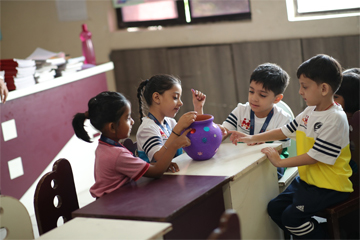 BLENDED CURRICULUM
With Accreditation from AdvancED USA; MRIS has Blended Curriculum and the very unique CREST program (A highly engaging, inquiry and exploration based Science and Social Science curriculum). Manav Rachna International Schools are CBSE Affiliated. The rich content of CREST follows a defined timeline to truly enable the students to get in-depth knowledge and prepare them for global exposure. The choices of foreign languages –French, German and Spanish along with Sanskrit and Indian Regional Languages are another facet of global studies imparted here.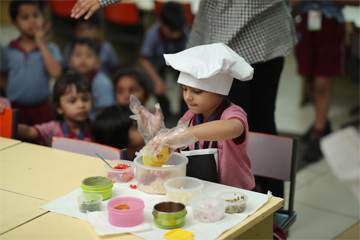 SPECIAL EDUCATION NEEDS DEPARTMENT
The Special Education Needs (SEN) Department addresses the specific learning requirements of every student through an Individualized Education Programme (IEP). The specially-trained educators and counsellors work towards students' abilities and needs; contributing to their academic, social and behavioral development. Occupational Therapy, Speech Therapy, and specialized AIV room aid in the overall development and growth of a child.